To the extent that there is any media coverage of buses, it tends to be bad news. The stories are about cuts in services leaving people isolated, declining use and fares increases. I've helped contribute to this over time – when at the Campaign for Better Transport I helped set up a "Save our Buses" campaign, partly to get more attention to the cuts being made in subsidised services, and we succeeded over time (latterly with some help from Jeremy Corbyn quoting our figures at Prime Minister's Questions). 
But there are patches of good news about buses too. Some places are seeing growth in bus use, and there are good examples around the country where initiatives and investment by operators, councils or both working together have improved bus services and had more people use them.
More of this could happen. The Government has created a £2.4bn "Transforming Cities Fund" to invest in urban transport, especially public transport. The six mayors with combined authorities are getting a four-year allocation without any bidding, linked to population levels; other cities have submitted bids and in September the Prime Minister announced the ten authorities shortlisted. In this week's Budget the Chancellor extended this fund for a further year and added two more authorities to the shortlist. The National Infrastructure Commission has recommended much more funding for local and urban transport, moving away from the emphasis on inter-urban transport investment.
After some years when there has been little funding available for urban transport, there will be a lot of different calls on this money – new railway stations, new tram lines and cycling networks are all being put forward in cities for using this funding. There is a risk that buses – as a less glamorous and more basic mode of transport - get left out.
Yet cities ignoring buses would be missing out. A new report from bus campaign group Greener Journeys and the consultancy firm Arup highlights some of the investment projects that have helped buses and sets out several other proposals for further such projects.
The variety of current and potential bus investment projects is large. There are familiar ideas like park and ride, but the report gives more emphasis to busways of various kinds – Crawley has created its "Fastway" system linking Horley, Gatwick Airport and Crawley itself by redesigning roundabouts and junctions to give buses priority and create segregated lanes in some places. There is a rapid transit route linking Fareham and Gosport in Hampshire, and a guided busway in Greater Manchester linking Leigh and Ellenbrook. These busways have sped up bus services, made them much more reliable and have attracted people out of cars (in Crawley there is evidence of a decline in car traffic along the busway route). The report highlights proposals for other such busways in Leicester, Milton Keynes, Newcastle and Liverpool, as well as options for using disused railway lines (though these may be more controversial, especially for those now used as cycle routes and greenways).
Investment in more behind-the-scenes transport operations can help buses too. Several cities have Integrated Traffic Control Centres, and Leeds is planning to develop one, linking all bus operators with those managing the road network. "Selected Vehicle Detection", as used in Coventry, can give buses priority as they approach traffic lights – a kind of virtual bus lane.
There are also ways to reinvent buses. The report looks at Arriva's "Click" services, an on-demand minibus that uses the latest technology to offer a ride within 20 minutes with an instant booking system. This is already operating in Kent and is now starting in Liverpool and potentially in Sheffield, improving links to employment areas. Low emission "eco buses" are proposed for Liverpool and Bristol. Fares and ticketing are also highlighted in the report, including the Sandwell and Dudley low fare zone, where the operator slashed fares by 35% and bus use increased by over 5%. Exeter is among the cities proposing a single zonal ticket system for all bus services. All of this can be supported by marketing and promotions, like the Greener Journeys "Catch the Bus Week" and local campaigns like the "Better by Bus" campaign in the Liverpool city-region.
These kinds of investments have worked. They have increased bus use, against a background of decline elsewhere, and the report summarises previous work by KPMG and others to show the benefits of this in reducing congestion and pollution and the social and economic benefits such as improving links to employment and training and reduced social isolation.
Some will argue that only with a franchised system, where the local transport authority sets routes and fares as in London, will buses truly achieve their potential. That debate is already under way in Manchester and other cities; Steve Rotherham as Mayor of the Liverpool City Region has just launched "the Big Bus Debate" on giving the city-region a world class bus network. However, even a franchised network will work better if given investment and priority over other traffic, and in any case the Transforming Cities Fund is available now. The Greener Journey/Arup report makes a strong case for buses to get their share of this funding and in this way to create more good news stories about buses.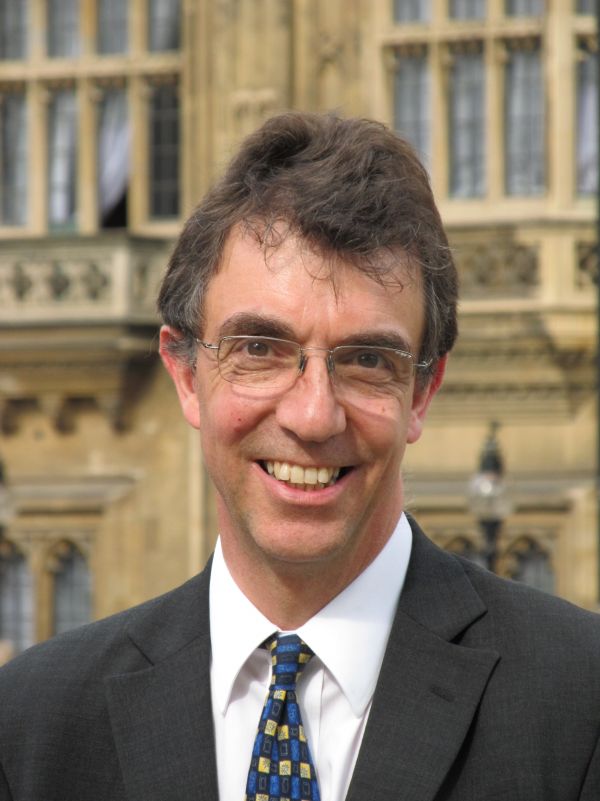 Stephen Joseph recently stepped down as Chief Executive of the Campaign for Better Transport. He is now a transport policy consultant.