SCOTTISH TRANSPORT SUMMIT 2019 | 13TH JUNE | GLASGOW
Fraser Grieve, Regional Director, SCDI
This year's Scottish Transport Summit will bring together key decision-makers, practitioners and thinkers to discuss and debate Scotland's transport needs and future strategy. Held by Transport Times in partnership with Transport Scotland, the Scottish Transport Summit is a must-attend event for anyone who wants to be up to speed with all the latest developments in the transport industry throughout Scotland.
SCDI's Regional Director of the Highlands and Islands, Fraser Grieve will be sitting on our panel discussing the inter-urban and international transport networks and how they can maximise the value to Scotland.
To hear Fraser speak alongside a host of speakers from Transport Scotland as well as key industry figures from across the Nation at the Scottish Transport Summit on 13th June - book your place here now.
---
A transport network to harness the economic potential of all of Scotland
Our transport networks are the economic arteries on which our economy depends. Wherever in the country you live we all rely on the ability to get people and goods to where they're needed. But does our transport network work for everyone? Does it deliver the seamless connectivity we'd want, or others would expect? And does it effectively link our transport hubs with our cities and communities in every part of Scotland? Those are questions we need to keep asking as we move through an accelerating period of change with new digital technologies giving the chance to put more control into the pockets of passengers, the rise of electric - and the development of autonomous - vehicles forcing us to look closely at our infrastructure needs of the future, and the constantly evolving global economy changing how and where companies operate and the connectivity they need to grow.
It's an exciting period of change, and it's easy to get caught up in the pursuit of new innovations, but for many in communities throughout the country their access to our transport networks, or experience of them, has stagnated or declined. Many local and regionally significant roads have deteriorated, train services in some parts of the country have slowed, and bus services have disappeared for many outwith our urban centres as local subsidies and passenger numbers fall. As a strong advocate of harnessing the economic potential of every part of the country, and ensuring our economy works for everyone, everywhere, I want us to be ambitious for all of Scotland. As we refresh and develop Scotland's new transport strategy, I of course want us to look at how we continue to modernise our railway through electrification in central Scotland, and for HS2 to extend north of the border, but I also want us to deliver enhancements that will speed up services in other areas of the country or deliver the journey time reductions previously pledged - could we look to ensure no trains outwith built up areas or key junctions face line speed restrictions less than 60mph? As we look to enhance some key parts of our trunk road network could we commit that all of our trunk roads should meet trunk road specification? As we await the introduction of two new ferries can we take a longer-term view as to the future make up of our ferry fleet, vessel replacement, and where fix link options could provide better long-term investments? Can we ensure that as we expand the UK's hub - and other major airports - we ensure that we strengthen regional links to bolster air access to international markets from every part of the UK? And can we stem the declining numbers utilising our busses by better recognising their role for most passengers and communities for whom they can provide the main or only form of public transport.
I want to see Scotland have a world leading integrated transport network that works for everyone, so that everyone has the opportunity to play their role in our economy, to participate in their community, and to access all that this country has to offer wherever they live and work. Only by being ambitious for all of Scotland, can all of Scotland achieve our ambition.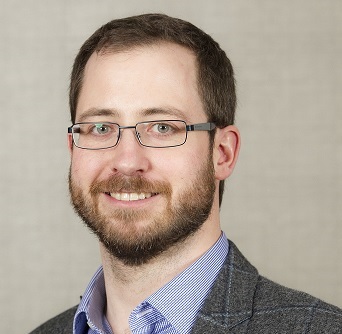 Fraser Grieve is the Regional Director of the Highlands and Islands, SCDI (Scottish Council for Development and Industry)