The rail industry must rediscover innovation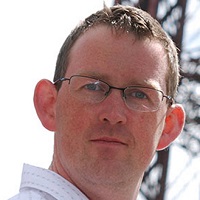 What is the future of transport? Is it Elon Musk's Hyperloop? Passenger drones, flying Segways, levitating bicycles? Perhaps, but my ambitions as rail minister are a little more modest. I want to see punctual trains, passengers receiving exemplary customer service, and stress-free journeys. There are times when this is what happens, but not often enough. During my first six months as rail minister, I have argued that our railways re facing long-term challenges which the rail industry needs determination to address.
The industry has achieved many great things since privatisation, on a railway that is the oldest in the world, and which has suffered decades of underinvestment. Yet that record of success has come at a price. The railway was not designed to serve the numbers of people it now carries. Ask many rail commuters about their journey and they will talk about crowding, delays and poor provision of information.
Full article available in the current issue of Transport Times
EMAIL SIGNUP
Thank you for signing up.