Sixties symbol eyes resurgent future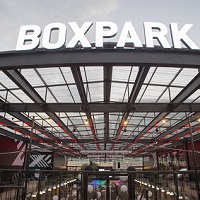 It became known as the quintessential 1960s town, with flyovers and high-rise office blocks bestriding the centre. But Croydon is undergoing a transformation, as an ambitious £5bn regeneration programme gets under way, promising growth, jobs and new housing. Improvements to transport, from large-scale road and public transport schemes to extensive walking, cycling and public realm projects, will provide crucial underpinning to the works.
Councillor Stuart King, cabinet member for transport and the environment, says: "It's an ambitious programme. It's about bringing new jobs, homes and new investment into Croydon." A number of forces have aligned to make this possible.
The borough was identified as an Opportunity Area by the London mayor – a planning designation given to the limited number of areas in London capable of accommodating large scale development, officially adopted in 2013. More than 10,000 new homes and over 25,000 jobs are expected to be created. Developers Westfield and Hammerson put forward a planning application to redevelop the central Whitgift shopping mall.
The attention of other developers had been attracted. "There is a lot of space, a lot of sites, and prices are significantly lower than in central London," says Croydon director of growth Lee Parker.
Full article available in the current issue of Transport Times
EMAIL SIGNUP
Thank you for signing up.