On time, on budget – just fifty years late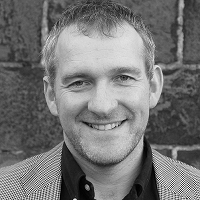 Deciding on the timing of transport investment can be as important as deciding which investment to make. A rail station that opens a few months in advance of new homes being built is used very differently from the same rail station built a few years after the houses have been constructed. The lifetime benefits of the investment depend on scheduling based on the needs of the economy.
Over £2bn of Transport Scotland investment in the Queensferry Crossing, the M8 Edinburgh-Glasgow motorway missing link, and the Edinburgh to Glasgow Railway is due to be completed over the next few months. The news headlines are about whether these schemes will be on time. But when is the right time for them to open?
Large transport investment is typically planned over decades. By the time the benefits arrive, the needs of the economy may be very different from when the schemes were conceived. People plan their lives around the changes. People have been expecting the completion of a motorway between Glasgow and Edinburgh for some time, so it is not clear whether the opening this year will be a few weeks early or 50 years late.
Full article available in the current issue of Transport Times
Derek Halden, Director of transport data and technology business DHC Loop Connections
EMAIL SIGNUP
Thank you for signing up.