Government must be bold in air quality response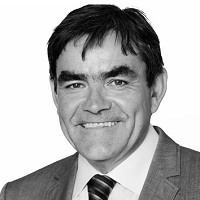 The delay to the Government's response to the High Court ruling on air quality is a pity. Though the official line is that it has been delayed because of the election, it is a missed opportunity for the Government to take a firm stance on air quality and show leadership. It's difficult to avoid the conclusion that it has been viewed as a bad news story, rather than an opportunity to take immediate action to tackle the harmful emissions from diesel vehicles that have become a public health emergency.
Clean air zones are likely to be created in most urban areas. It is crucial that buses are viewed as an integral part of the solution to air quality challenges rather than just a problem.
The research I carried out for Greener Journeys showed that in value for taxpayers' money, retrofitting buses offers 15 times more value than a diesel car scrappage scheme, and that a scrappage scheme for buses offers 11 times more value than the diesel car option. Yet all the talk in the media relates to diesel car scrappage.
There is much the car manufacturers can learn from the success that has been achieved by UK bus manufacturers in cutting emissions.
Full article available in the current issue of Transport Times
David Begg, Chief Excecutive, Transport Times
EMAIL SIGNUP
Thank you for signing up.