Coordinating roadworks: how hard can it be?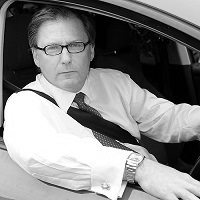 None of us are drivers 24/7. When we're at home we all want the gas, electricity, water and broadband to be on tap, and given the extent to which our utility distribution systems lie buried beneath our roads, we know it's inevitable that those roads are going to have to be dug up to repair and renew these networks. The roads themselves need work from time to time to keep them in fine fettle.
But when we're held up by roadworks we don't really care whose works they are, and we can't help suspecting that whoever's responsible could have managed them more efficiently, planned them more effectively, completed them more swiftly and co-ordinated them far better.
We also suspect that all this could surely be achieved without sending our utility bills and council tax through the roof. After all, how hard can a bit of planning and co-ordination be?
Clearly the answer must be "harder than you'd think", because we've been wrestling with this issue for more years than I care to remember.
Good news, then, that the folk at the Department for Transport are having another "drains up" look at whether more could be done to improve the streetworks regime.
Full article available in the current issue of Transport Times
Steve Gooding, Director, RAC Foundation
EMAIL SIGNUP
Thank you for signing up.