Big challenges ahead for metro-mayors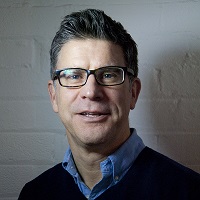 In May, new metro mayors will take office in some of England's biggest city regions – including Greater Manchester, West Midlands and the West of England – armed with the largest personal mandates in UK politics aside from Sadiq Khan's. The new mayors will have powers over housing, transport and infrastructure in their area, and so it's no surprise that high-profile candidates from Westminster and the business community have been drawn to the new roles, including former health secretary Andy Burnham and former John Lewis managing director Andy Street. However, it's also clear that the new mayors will face many challenges when they take office.
They will need to act on their election pledges and establish the new mayoral institutions as a long-term part of Britain's political landscape. It's vital the mayors visibly address the biggest political and economic issues in their city regions – and as you might expect, transport will feature high on the priorities list in every place introducing a mayor.
Full article available in the current issue of Transport Times
Andrew Carter, Chief Executive, Centre for Cities
EMAIL SIGNUP
Thank you for signing up.