A revolution in ticket selling could be here soon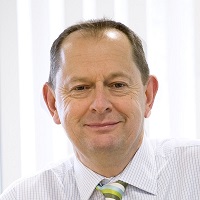 Buying a ticket is the first way that a passenger interacts with the rail industry. The process can shape their attitudes to it, and they should have confidence that they are getting the right ticket for their needs. Now the Government, the industry, ourselves at Transport Focus and other consumer groups have committed ourselves to the Action Plan for Information on Rail Fares and Ticketing. It considers improvements to how passengers choose their ticket, what they buy and where and how they buy them. It includes points for action on ticket vending machines.
In an ideal world, buying tickets from a knowledgeable human ticket clerk is probably the best option. Clearly, ticket machines are useful in reducing queues at stations and providing flexibility. But our own research has shown that passengers are not getting the best deals with these machines. We found that passengers can be presented with a vast array of ticket options right at the beginning, rather than being guided through to the ticket they need.
Full article available in the current issue of Transport Times
EMAIL SIGNUP
Thank you for signing up.