A European viewpoint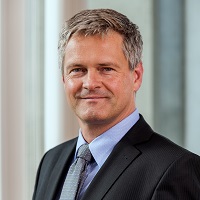 At February's UK Bus Summit there was much debate about the factors behind declining bus patronage. Was the biggest threat congestion, Uber, internet shopping, low prices on the filling station forecourt? Arriva chief executive Dr Manfred Rudhart has an alternative take on the problem. "We shouldn't spend too much time on forensics," he argues. "I'd rather think about how we can make ourselves more attractive to our customers."
Dr Rudhart took over at Arriva, the international arm of German state railway DB, in January last year. From a continental European perspective he was struck by a mismatch between the UK bus industry and the public perception of it. "I'm very surprised by how much we are delivering," he says.
"As an industry we're providing brilliant services. When you get on one of the newer buses, typically they come with leather seats, with Wi-Fi, and with a route frequency which is unheard of. So I'm a bit disappointed that the public perception of buses in the UK is not really in line with what we do in reality as an industry," he says with understatement. Arriva's research suggests this mismatch is an important factor in why some people don't use the bus.
Full article available in the current issue of Transport Times
By David Fowler, Editor, Transport Times
EMAIL SIGNUP
Thank you for signing up.